Our Commitment to providing ongoing Service and Support
A message from the team –
We at ProGas and Heating Services understand repairs can be costly. The last thing you as a customer want, is two or three years down the road, to have to pay again. To that end, ProGas and Heating Services, is the ONLY COMPANY in Vancouver, to offer at no extra cost; 5 years parts and labor warranty on all repairs.
Of course, conditions apply, we need to know your taking care of those bits and pieces, so have a read and if there's any questions, we're happy to listen.
When parts are replaced; it is our policy to leave the old parts onsite with the customer, contained in a clear plastic bag with a date tag, the gas fitters name and a tamper seal.
If the customer signs our invoice stating "Please take my old parts with you. I do not want them" The old parts will be removed from job site by ProGas and Heating Service's gas contractor and stored in the office for 48 hrs from the date on the invoice after which said parts will be disposed of.
I want a 2nd opinion about my old part(s)
If ProGas and Heating Service's is excluded from the re-evaluation process and/or the security seal on the plastic bag containing your old part(s) has been broken prior to our attendance, we will not accept differing opinions related to the condition of your old parts and the need for replacing them.
The re-evaluation process must be completed within 30 calendar days from the date of the invoice related to the old part(s) replacement or you will be charged a service call out fee of $121.90 related to our attendance. For more information on our free service call out policies click here
Important
If our Gas contractor takes your old parts with him without first obtaining written permission from you on our invoice, please contact the office 604-200-8012 or 604-200-8043 immediately.
Special note: This policy does not include the installation of a gas appliance wherein the old unit will be removed from site upon job completion
5 years' Parts Labor Warranty for repairs, parts and other purchases
Conditions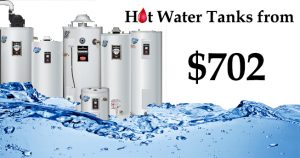 Is contingent on annual yearly servicing of the gas appliance for which the repair(s), parts replaced or new product was purchased and/or installed.
All Warranty Service must be completed by a duly authorized PGHS gas technician or your warranty is void.
For the 1st year of usage, our 5 year parts  labor warranty remains in good standing. It is only upon the anniversary date of the transaction and your failure to properly maintain the appliance pursuant to our maintenance polices does the 5 years parts labor warranty cancel. Want to know Why?
If you use another company to service a gas appliance(s) for which PGHS hold warranty, PGHS will cancel any existing warranties for those appliance(s) held by the company. This is because PGHS is unable to confirm the quality and reputability of the work carried out by the other company.
For our return polices click here