TELEMARKETING $18-35hr PAID DAILY. $500 & $1000 SIGNING BONUSES.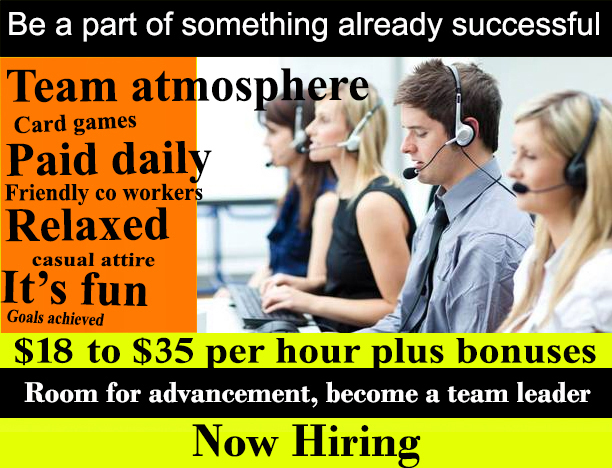 Let's get started:
$16.00 per hr. for 3-day Orientation. Upon passing Orientation, you then proceed to 30 business days training at $18 per hr. plus bonuses. After 30 business days – $20-35 per hr. plus bonuses. Room for advancement, pay increases and bonuses daily.


Play our genuine LAS VEGAS SLOT MACHINES with bonus tokens received from each sale. Daily winnings of up to $1000 per day per machine.
For details of our great signing bonuses just ask. 
Medical and dental plan offered after one year. (Conditions apply)

Immediate start. No experience necessary. Full training provided.

Easy going, fun atmosphere while working with great people

Fully automated system with inbound calls, 32 inch monitors, wireless headsets, VOIP PBX phone system for your ease of work and the opportunity to work overseas for a time at our Manila office or grow into a pod leader for those of you that excel.

New West Call Center. looking for agents to contact new and existing customers to confirm whether or not the gas appliances in people's homes are due for annual service.
Job description:
– Contacting people and inquiring when their gas appliances in the home were last serviced.
– Confirming what gas appliances are present in the home. What is the type of usage and age of the appliances?
– Transferring customers to sales crew if service is due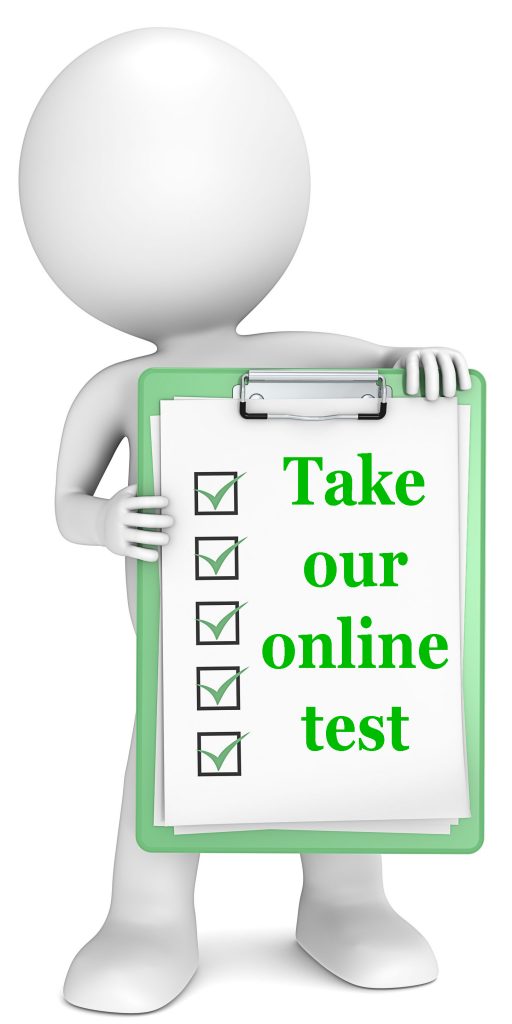 – Logging what month to call people back if service is not due
– Data entree customer information.
– Setting call back dates when necessary
Requirements:
– You must speak clear English (no heavy accents)
– Know your way around a computer keyboard
– Good strong voice and phone skills a must
– Goal and team orientated a must
– Must be a self-starter and understand that maximum effort is all that is required to be successful daily
– Must be able to process up to 400 calls per day
Three shifts to choose from:
Monday to Thursday 1pm – 8pm (7hrs) Friday's 9am-5pm (8hrs) AVAILABLE
Saturdays 12-5pm (5hrs) AVAILABLE
Sundays 12-5pm (5hrs) AVAILABLE

1 to 7 Days available. Work times are not negotiable.

We look forward to hearing from you.
Other Jobs you may be interested in, that may be available
| | | | | | |
| --- | --- | --- | --- | --- | --- |
| Vancouver | Calgary | Edmonton | Winnipeg | Mainila | Auckland |
Web Designer/ Network administrator
Sales room Manager (This position is pending)